WordPress Newsletter Sign Up
You can add the Bread & Butter Newsletter Sign Up tool to any page on your site. The Newsletter Sign Up window appears after a specified number of seconds. It prompts users to subscribe through a trusted account or using an email address.
Bread and Butter remembers who has signed up, and won't prompt subscribers again.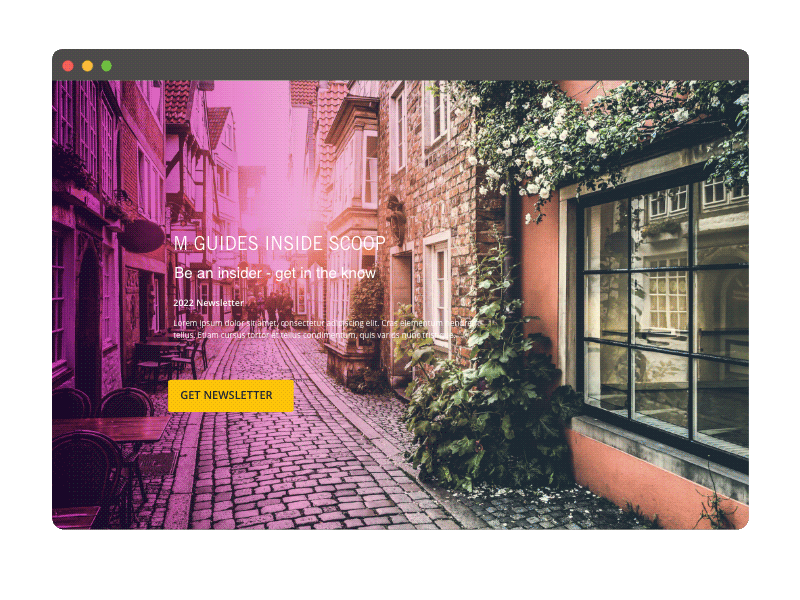 You can add the Newsletter Sign Up tool to any page on your site, and configure the content you want it to display, including background image.
Step 1
In the left menu in WordPress Admin, click on Bread & Butter.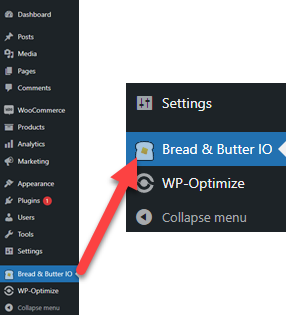 ---
Step 2
Go to the Newsletter Sign Up tab, then select the page or pages where the newsletter sign-up prompt/window will appear.
---
Step 3
Set up the messaging that will prompt the user to sign up for the newsletter.
The Header is the text that appears at the top of the window.
The Main Message is the main body of text in the window. This should explain what your newsletter is, and why the user would want to sign up.
The Success Message is the message that users see after they have signed up successfully.
The Popup Delay is the amount of time after the page loads that the Newsletter tool pops up.
The Custom Image appears on the left side of the Newsletter prompt. If you don't include an image URL, a default image is used.
---
Step 4
(Optional) Enable Override Registration Destination URL if you've set a Registration Destination URL in your app settings, but want that to not apply to Content Preview pages.
If you do not have a Registration Destination URL set in your app settings, you can ignore this setting.
---
Step 5
Set up a Custom User Event that will be triggered in your dashboard whenever a user signs up to your newsletter.
Choose a name. You can see how this will appear in your Webapp dashboard when a user triggers this event.
Choose a color.

---
Step 6
When a user signs up for your newsletter, you can trigger a direct integration with either Mailchimp or Zapier. For example, you can add a user directly to any audience in Mailchimp, or trigger any Zap.
To set up your Mailchimp integration, follow these steps.
To set up your Zapier integration, follow these steps.
You can also skip this step and set up your own custom integration from the Logic page in your Webapp.
---
Step 7
Click Save to save and apply your changes.
The Newsletter tool will now appear on the page(s) you specified in Step 2.
Next Steps
---