Custom Basecamp Identity Provider
---
Step 2
Click Register one now to create your app.
---
Step 3
For the name of your application, we recommend using your organization or company name.
Enter your company name, website, and logo.
Choose which Products apply to you.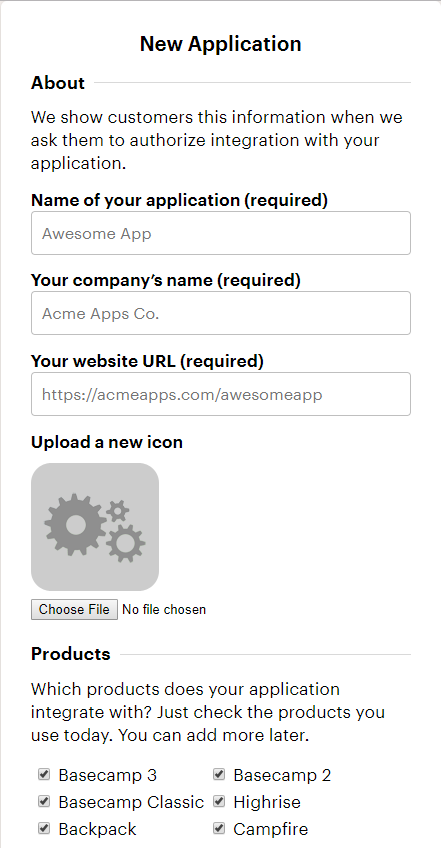 ---
Step 4
For the Redirect URI, enter: https://api.breadbutter.io/callback
Click Register this app.
---
Step 5
Click on your app to open the App details.
Take note of the Client ID and Client Secret on the App page for the Bread & Butter setup below.
---
Step 6
Bread & Butter Setup:
Click Sign In and authenticate (or Sign Up make a new account and authenticate).
Navigate to Providers, then to Default Rules (or Domain Rules and open/create a domain module).
Click "Sign in with Basecamp" button.
Select "Set Basecamp for Production".
Enter a custom name and description.
Enter the Client ID from the Basecamp setup steps above.
Enter the Client Secret from the Basecamp setup steps above.
Click Save & Close.
Click the checkbox next to your new Basecamp provider to enable it.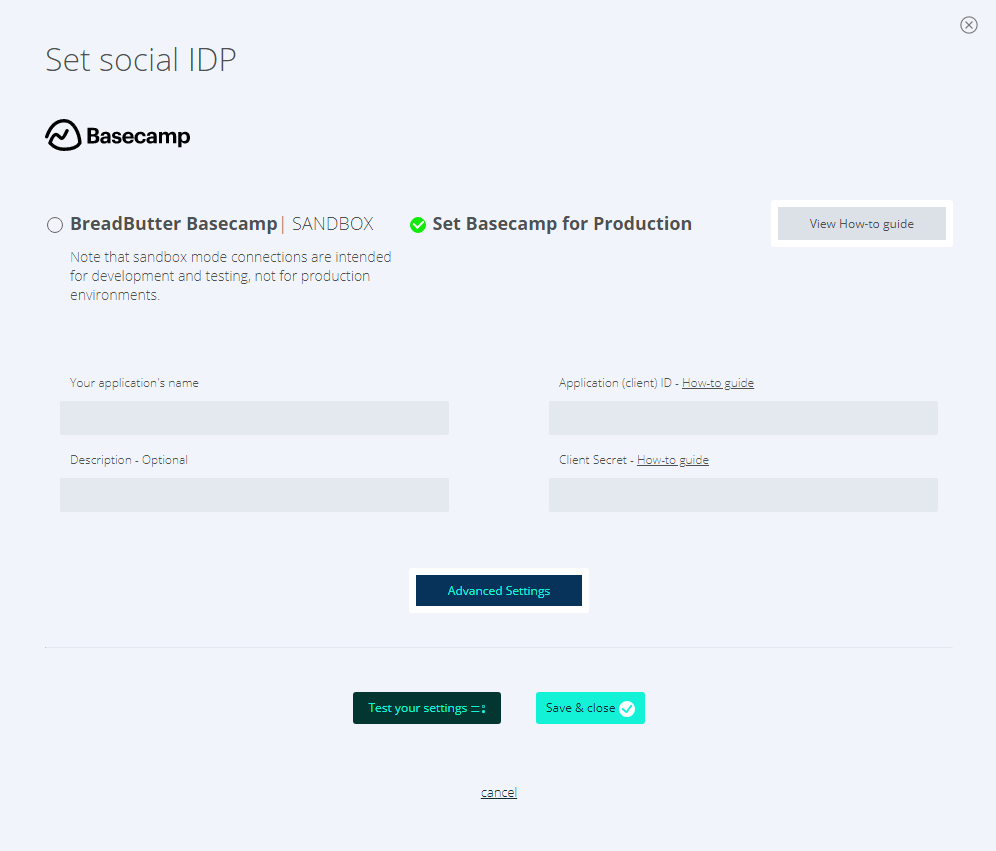 ---