WordPress Sign up/Sign in Profile
How do I add the Profile Widget to a page?
The Bread & Butter Profile Widget adds a "Sign up / in" button that your users see when they are not logged in.
If a user clicks on it, the 'Continue With' widget will appear and prompt the user to authenticate. Once signed in, it instead shows the user's name, and a Sign Out button when expanded: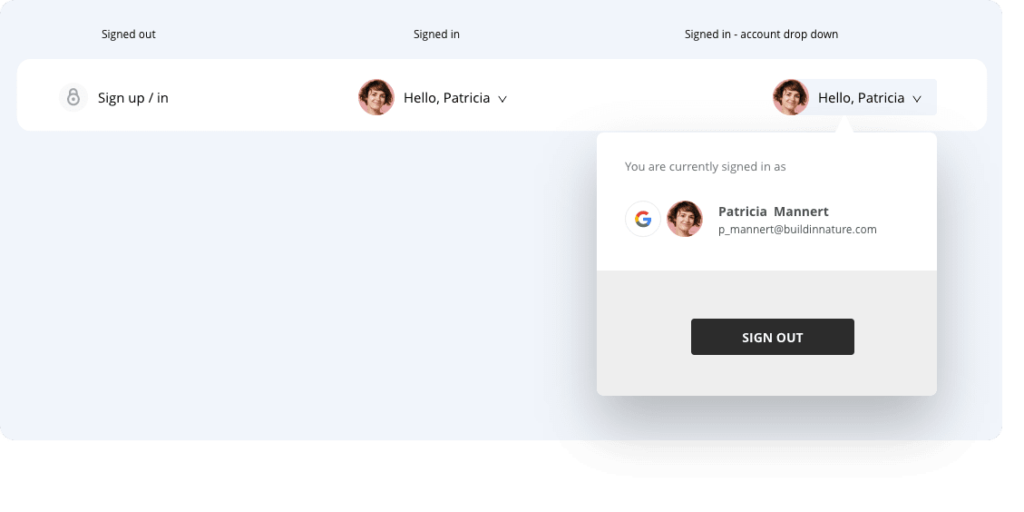 You can add the Profile widget to a page or your header by adding a Shortcode:
Find the location on the page or header where you want the Profile Widget to appear.


Add a shortcode, and enter in the following:

[breadbutter-profile-widget]

Not sure how to add a Shortcode? Check out this WordPress Shortcodes Guide.


Update your page when ready.


Note: The Bread & Butter Profile widget will inherit your global, or page specific settings. For example, if you have set the Destination URL to the current page in the page's block editor, users who log in through the Profile widget will be returned to the current page.