WordPress Gating a Page
The Bread & Butter Content Gating functionality in WordPress allows you to restrict one or more pages to logged in users only.
To set up content gating, and configure all of your settings, please follow these steps:
Step 1
Go to Bread & Butter IO on the left side menu in WordPress to begin the Setup process.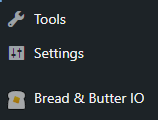 ---
Step 2
Under Dashboard, ensure that Conversions is Enabled. If Conversions is not enabled, please follow the Conversions Install Guide.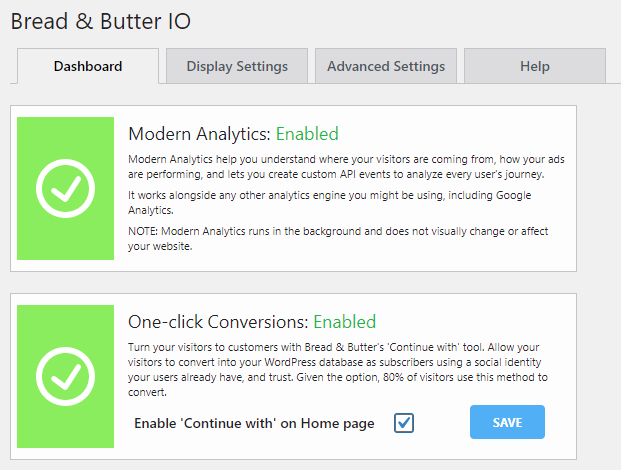 ---
Step 3
Click on the Content Gating tab.
---
Step 4
First, specify the content that logged out users will see, in place of the actual page content.
Note: You can add any content you want, including media, buttons, links, etc. using the Visual or Text field.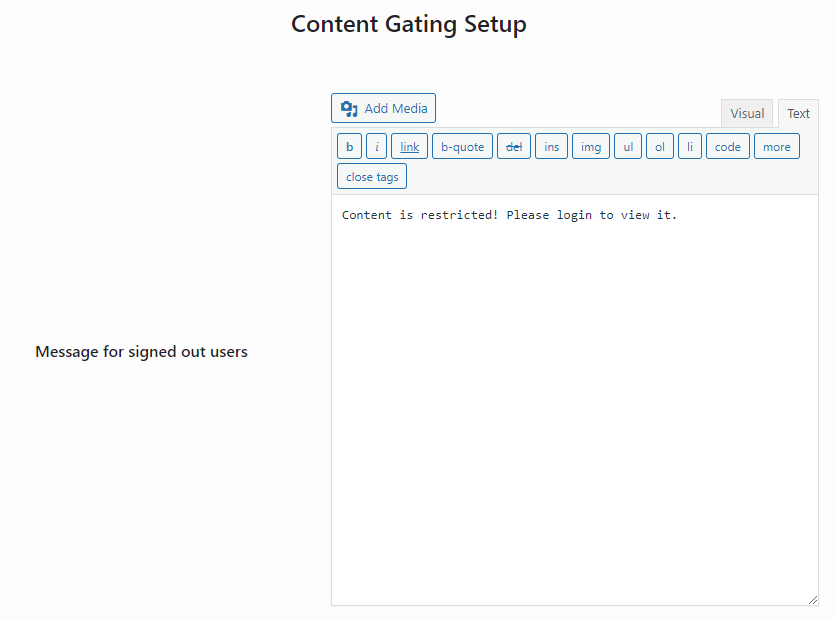 ---
Step 5
Specify the pages that you want to be restricted to logged in users. You can choose one or many pages.

---
Step 6
Enter any custom text you wish to appear on the Blur Screen hover text, when logged out users visit the page.
The first paragraph text is the top section of text, or the header.
The second paragraph is the next section of text.
The third paragraph is the last section of text, but it also has an "expand" or "more" option, which is the 'expanded third paragraph'.
The expanded third paragraph is the content you want to display when expanded.
The expand label is the "more" or "expand" text, and can be anything you want. We recommend starting with "more >>" to see how it looks.
Note: This section is optional. If left empty, the default blur screen text will be used.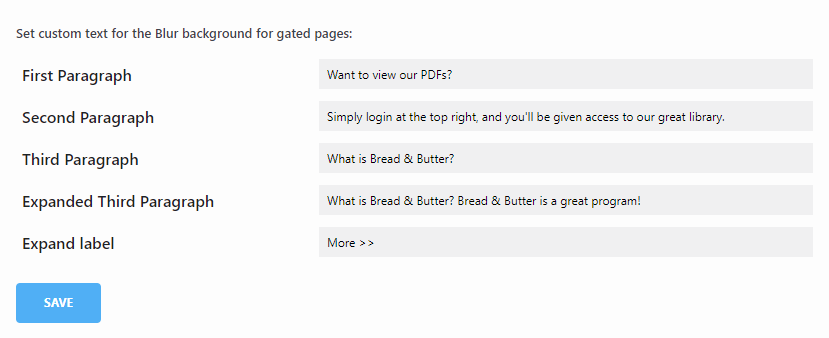 ---
Step 7
Click Save to save and apply your changes.
The specified pages are now gated for logged in users only.
---